Y'know, after a two-month break from blogging, you think I'd be more prepared for my return post.
As it is, I only finished this an hour ago.
So hello, everyone! I'm back. How's your month going? Hopefully better than mine. After being away for so long, I wish I could give you a proper hello speech, but as it is, my brain is currently overloaded with an unspeakable horror that makes proper hellos impossible.
What is this horror, you ask?
One word: Graduation.
Apparently, my new church does actual graduation ceremonies for their homeschool students. Apparently, I qualify as a graduate. Apparently, they want to include me.
My response was simple:
Naturally, Anna tried to guilt me into reconsidering. "Just think!" she said. "I never had a graduation ceremony, and Joseph practically graduated when he was thirteen because he's a genius, so he didn't either. You're the only one of your siblings who will ever get this chance. You have to be the torchbearer, Sarah. You have to uphold the Baran honor for us."
Such lame and insipid arguments were hardly capable of swaying me, the INTJ with a mind made of steel. I was above such petty manipulation. I would not be talked into–
And by golly, she somehow talked me into it.
The fiend.
"But don't worry, Sarah," she chortled, far too gleefully. "Think what a good blog post this will make! Anyway, you'll only have to give a speech. Easy, right?"
HOLD UP.
No one said anything about a speech.
My response was simple:
I'm a fairly stoic person who isn't prone to inane terror or insecurity, but I have three major fears:
Public speaking
Looking ridiculous in public
Public singing
…and, you know, anything that has to do with people. So…
4. The public in general.
And suddenly, in that fateful moment of trickery, one-third of my major fears had been realized.
I may or may not have panicked.
And yelled a little.
And refused.
"But it's okay," I said to myself, attempting to ward off hyperventilation. "It could be worse. They could make me wear one of those awful graduation hats, the kind that look like flattened pizza boxes. They could make me sing a special."
But still.
A speech. In front of HUMANS.
I was naive enough to think the worst was over.
*hysterical chortling*
About a week later, Mom got a text from one of the ladies from church. She told us that they would lend me a cap and gown, and they'd give it to me at church the next week.
HOLD UP.
I was still stuck on the speech part. Now they're telling me I had to wear one of those clownish looking hats as well?
This deal was getting worse and worse every minute. Now, two-thirds of my worst fears had been realized.
At least I didn't have to worry about singing.
*high-pitched giggling*
Yeah. You're smart enough to figure out the rest.
I skipped downstairs one fine, bright morning, only to meet the somber countenances of my family hunched together and conferring in low tones. Being myself, I didn't clue in.
"I have to give a speech," I prattled blithely, completely unaware that they were staring at me. "And wear a silly looking hat!"
"Sarah–" mom started.
"Man, life couldn't get worse if it tried!"
"Sarah–" Anna began.
"At least nobody had grand delusions about making me sing! Boy, that would really be the worst, wouldn't it?"
They both looked at me.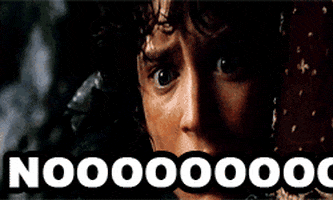 Apparently, the graduates were supposed to sing a special together.
And that, my friends, is the story of how I died.
Look, I can sing hymns with the congregation. I can belt out the Goblin King's song at the top of my lungs when I'm at home. Sheesh, I'm not even above the occasional "Jesus Loves Me" when it's required. But I do not — repeat, DO NOT — sing specials. In public. My poor gravelly voice just wasn't made for that kind of thing.
I could handle the speech. I could handle the hat.
But I was. not. singing.
With this firmly lodged in my head, I marched up to the song-leader that Sunday — my eyes lit with all the fire and passion of a desperate soul — and attempted to explain that 1.) I couldn't sing if my life depended on it, 2.) had never sung a special in my life, 3.) didn't know how to sing parts, and 4.) would probably faint if made to do so.
I marched away five minutes later with glazed eyes and empty brain, having somehow succeeded in agreeing to do it, not the other way around.
It was not a good day.
The next week, I showed up at church a half-hour early, as had been requested. We were going to practice our song. I was not looking forward to it. But in I went, banking all my hopes and prayers upon the fact that if I sang quietly enough, no one would hear me.
Of the four graduates, two are girls and two are boys. And in the true spirit of people who actually understand music, it was decided that the boys would sing a part, then the girls, then all four together. Simple, right?
No.
I am not Mary Poppins. When I sing high notes, I sound suspiciously similar to a wolf baying at the moon, or rusty tractor gears.
Guess which part of the song was given to the girls?
The high notes.
My prayers that no one would hear me got a little more desperate.
We began. The boys did their part without a hitch, and then it was our turn. Well, I thought, this situation isn't desirable, but it's not as bad as I thought. I can do this. It'll be fine.
The one thing I was not prepared for was how quietly the other girl would sing. And I, in my muddled state of confusion, figured that if she sang quieter, I ought to sing louder, to make up for it.
That was a mistake.
And thus it was that I scraped and screeched my way through the high part, painfully loud and surprisingly unconcerned that I sounded like a tone-deaf octopus gurgling oil.
The song finally ended. We stopped singing. Everyone was silent. The song-leader looked to be in physical pain.
At this point in time I figured I should volunteer the information that I can't do high notes.
"That's okay, Sarah," he said, showing remarkable patience. "You can just sing the alto part!"
Our song-leader is a wonderful, patient, monstrously talented man, and I don't think it ever crossed his mind that there are people in this world who don't know bass cleff from treble, and can't tell the difference between playing accarezzevole from scordato.
(For the record, I don't know what either of those things are.)
So when he ran through the alto version of the song with me, I think he fully expected I would understand it on the first try. And I — intelligent little bean that I am — never piped up with the information that our last church didn't even have a piano, let alone part-singing, and there was no way I'd be able to grasp alto in one evening.
So we started the song again. And this time, instead of merely yowling my way through the high notes, I was trying to sing something that I couldn't remember and had no understanding of — improvising as I went.
The music ended. We stopped singing. Silence. I coughed.
"I'm so sorry."
They were tactful enough to not mention it.
Afterward, I was talking with the other girl about speeches and caps and all things that pertain unto graduation when the song leader came up to us.
"Plan B," he said, looking slightly haggard. "You're all singing together."
And that, my friends, is the story of how I, Sarah Baran, drove a song leader to desperation.
Truly my finest moment.
But speeches and caps and singing aside, the one shining hope in this dark troposphere of terror is that in three days, it will all be over and I'll have officially graduated. Which is an attractive thought, to say the least.
Reserve a few prayers for me on June 9th.
I'm gonna need 'em.
~Sarah