I've come to a disturbing self-discovery of late: Namely, disaster has no effect on me whatsoever.
I'm not sure when this vice took root, or how I managed to cultivate it so effectively while remaining oblivious to the evil tentacles wrapping themselves around every aspect of my life. My sister claims I suffered from this malignant defect since birth. (Her exact words were "lazy and willfully-inept," but, y'know.) My parents think it started during our years of running an online bookstore in our house, when weaving one's way through crates upon crates of books just to get to the sink became a standard (and glorious) living condition.
Whatever the case, I have a problem.
The problem first came to my attention a few months ago, when I stepped onto my front porch and noticed a hanging basket from the previous year had fallen into the garden.
Two things to note here:
The contents of the hanging basket had gone beyond the dead stage and were now crossing into petrified territory.
Regardless of this, it was still hanging on our front porch. And had been. All year. A constant and terrible reminder that all life withers away in the end and we have nothing to hope for in this mortal world except brown stems.
"Oh dear," I said, looking down where the basket lay, now crushing the greenery beneath. "A hanging basket has fallen."
Having thus declared myself, I went back inside.
A few weeks later, mom and I were standing on our front porch when we happened to notice the not-hanging basket, still in the garden.
"Oh no," we said, "a hanging basket has fallen," and resumed our previous conversation.
You're starting to see the problem.
It finally dawned on me that the normal response to finding a dead, fallen hanging basket in one's garden is to remove it from one's garden. This option had never occurred to me. Rolling up my sleeves and preparing myself for some hard manual labor, I plunged into the garden to retrieve the vile thing. Once it was gone, I stepped back to admire my handiwork.
And there it sat ever since.
This was the exact moment I realized something was wrong with me.
Certainly, I appreciate tidiness, and organization comprises 78% of what flows through my veins. This is why I'm inclined to take my parents' side of the argument over Anna's. When your dad is a mad genius and you're used to living with a full-fledged business underfoot, clutter loses its meaning. That random box we've had sitting on the kitchen table for a month could be junk, or it could be an Important Item of the Business. So you clean off the rest of the table and eat your cereal in the small remainder of space next to the box. The box becomes familiar. The box is now one with the table. The box is part of the family. It is no longer the box, but the Box. We include the Box in group games. We include the Box in sit-down dinners. We mourn when one day we wake up to find the Box is gone.
(Was it junk? Was it an Important Item of the Business?)
(We may never know.)
All this to say, I've been thoroughly desensitized to chaos. Disaster lost its meaning long ago. I don't pick up clutter. I work around it. This truth finally hit me as I stood looking at the fallen hanging basket.
Consumed with a new and holy passion for tidiness, I set off on a crusade to see what other messes I'd been blind to. I didn't have far to look. Right at my feet, lined up along the edge of the porch like little soldiers, were garden stepping-stones Jesse's younger brother had made for us several years ago. At the time of receiving his gift, we'd nodded our heads, smiled, thanked him, and set them on the porch until we could find a better place for them in our yard.
And there they've been. For two years.
"BUT NO LONGER," roared I, and arming myself with them like a stepping-stone-flinging warrior woman of yore, set off to put them in their rightful place. This was followed by the realization that they have no rightful place.
I finally settled on putting them in the back yard. They lead absolutely nowhere, but hey, at least they look fabulous.
I moved on to my next objective. My aunts had brought a dresser with them during their last visit (why a dresser? No one knows.), and it had been sitting in our living room ever since. Being the stupidly independent creature that I am, I shunned the idea of asking for help and hauled the behemoth up our steep farmhouse stairs by myself, one step at a time. Puffing and panting in the upstairs hall, I looked for a place to put the thing.
Ah yes, this seems natural.
(If you're wondering about the dead plant on the back of the toilet, all I can say is – case in point.)
Now that my eyes had been opened to my plight, I saw disorder everywhere. "Mom!" I wailed one day, "why do none of our cabinets have knobs??"
"That's how it was when we bought the house," she said.
"Why did we never put knobs on them???"
She stared at the knobless cabinets for a long moment, her eyes glazing over.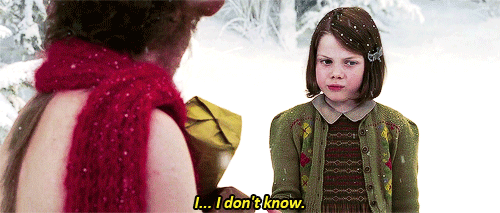 "Dad!" I yowled, "Why is there a piece missing from our grandfather clock??"
"Oh, that." He waved my concerns aside. "Don't worry, I still have it."
"But where is it? And WHY is it not on the grandfather clock???"
We may never know.
"Mom! Why has this bin of pictures been sitting in the corner for two months?"
"Those are going on the wall someday."
"Someday'" equating "probably never" in my vocabulary, I armed myself with hammer and nails and took it upon myself to hang the pictures. Did I hang most of them crookedly? No comment. But are they ON THE WALL???
Folks, they definitely are.
And now, at the end of this post, I would like to say that my holy crusade ended in victory. I turned into a better person. I reformed the ways of my family and banished clutter into the dark depths of nonexistence, there to rot forever more. I would like to say that I am Different.
I would like to say all that.
But I'll let you draw your own conclusions.
~Sarah