Well hello, my minions! It's been a while since I mentioned my novel in progress, Aeterna, and some people (AKA me) were beginning to wonder if it fell off the face of the earth or was eaten by wargs or came to some other such hideous end.
Folks, I have good news!
Aeterna wasn't eaten by wargs.
The last three months have been fairly odd, as I watch my friends crush their writings goals and transform into beasts of inhuman authorial prowess. The quarantine is a greenhouse for creative growth, I'm told, as no one has anything better to do anyway.
"What about YOU, Sarah?" Their beady eyes dig into my soul. "What have YOU gotten done???"
Well, if you really want to know…
Silva walked through the door and
Yep.
Two months.
And that be it.
Someone locked me out of the greenhouse.
So yeah, creative burnout is a thing. So is physical burnout. I've met them both personally. They aren't nice gentlemen. They have fangs. But I'm also learning – or I should say, God is teaching me – about being gentle with myself and accepting whatever the maximum of my ability is; be that two-thousand words a day, or twelve. As a friend told me recently, we're all just trying to survive right now. It's okay to not be a writing giant.
(I say that now like I've totally accepted it and am totally okay with it.)
(Have I totally accepted it and am totally okay with it?)
(HA.)
r
I took a trip through the archives of my blog and found a post dedicated to my "Writerversary" (I'm dubious about my spelling of that, but whatever), the anniversary of that magical moment in history when I decided to sit down and write an official book.
(Coincidentally, it's also the anniversary of my brother having his appendix taken out. Yay for non-exploding appendixes.)
The post was dated June 29 (just a couple days from now), and at the time, I'd been writing for two years.
Now it's been five.
Yikes.
Five years seems so important. Half a decade. Wow. But it also seems terribly insignificant (only half a decade? Really?) and I feel like my growth should be more… palpable. More obvious. To me, at least. Often, I feel so trapped in my mind I can't look at my writing long enough to see the distance I've come from the little girl whose opening sentence was "This story is about a fairy." In many ways, I still feel like that girl. Bumbling my way through a world I don't understand. Clinging to my stories and places and characters, so inadequate yet so privileged to know them.
And yes, I'm not without those needly little voices tormenting me with "you should've" and "why haven't you" and "everyone else is," and yes, having an actual finished manuscript after five years would be nice. But that's not where my path as a writer has taken me (yet), and God knows about the should haves.
And hey! I have learned some things! Finally, FINALLY, after months of unproductiveness, I forced myself back into a writing schedule! Two hours every morning. I absolutely hate it. I am a midnight bat. I am a wild banshee. I belong in dark corners and spiders' webs and nightmares. This thing called 'sun', it isn't needed. I do my best work during the witching hour.
"THE WITCHING HOUR, MY FOOT," shrieks my mother, determined to make a healthy human being out of me. "TURN THAT LIGHT OFF."
So yeah, I write in the mornings now.
(Except for this post, which, coincidentally, is currently being typed at 1:06 A.M. How does THAT make you feel, mom?)
Do I spend most of my allotted two hours staring at the ceiling and considering the deep life choices of a sea lion? Probably. Is the bulk of my actual writing done in a frenzied panic during the last fifteen minutes? Definitely.
Does it actually work?
Yes. It does. I am angry that it does, because it's such a dysfunctional system, but the fact remains: The system works.
(To the few beleaguered souls out there who also write this way, I'd like to say I'm truly sorry. We traverse a weary path.)
What I find most interesting about this method is how it's training my brain to produce creativity again. It's so easy to get stuck in the "I don't feel inspired, therefore I shall be a worthless human and not even try" mentality — not to say there isn't a place for this, because writers' block must be handled in a case-by-case basis, BUT inspiration isn't something to be waited for; it's something we cultivate through pain and effort and two hours of glazed staring and typing "the" in a blank document only to delete it a minute later.
And so, slowly, torturously, my drive to write returns, and a meager amount of creativity burns again. Not a huge lot, but passable. Yesterday I wrote a scene where Emolas punches someone, just to see if he could.
(Hint: He can.)
(He also had an existential crisis of guilt afterward, and I felt like a lousy person for putting him through it.)
Lotch is still Lotch (thank goodness!), and Liriel is still Liriel. (Unfortunately.)
"Liriel! That feller has no eyeballs! Ooh, neat, you should see the sockets, all filled with—"

"SHUT UP."

"That's not what it's filled with!" Lotch sniffed primly, readjusting her position on Liriel's back. "I was gonna say–"

Liriel dropped her.
And Sley is still… well, murderous, which is to be expected.
Emolas grimaced at the sight of his swollen eye. "My goodness, that looks unpleasant. You should probably get some ice on that."

"And WHERE in Havoc's wrath will I get ICE from?"

"Water, probably."
Ah, yes. My dear, sweet, unhelpful, anti-social, emotionally-traumatized, mentally-ill, mostly-insane children.
I've missed them deeply.
Anna, when looking at this picture: "You know, if she wasn't smiling, she'd be really ugly."
…wow.
Mom, when looking at this picture: "He has a garden party hat!!"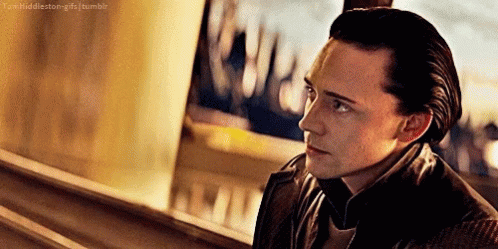 Anyway, as I wrap up this long and rambly post, here are a couple things to take away from my spiel:
Five years of writing has turned me into a deep appreciator of blank staring.
My characters are not happy. (Except Lotch.)
Writing schedules are of the devil but do them anyway.
500 words a day is a perfectly respectable goal.
Don't show your drawings to my family.
See you next week, humans.
~Sarah