Whaddup, humans.
The last time I did an art post was… an embarrassingly long time ago. (Thirteen months, to be exact.) The amount of art I've done since then is also… well, embarrassing. I haven't arted much. Must be covid's fault.
(When in doubt, blame covid. Every irresponsible decision I've ever made is covid's fault.)
Flipping through my sketchbooks was depressing because 92% of my work from the last 13 months was unfinished, and the other 8% was of Sley. (Who is a depressing subject in and of himself.) Regardless, I scraped together the dredges of vaguely art-shaped thingies and slapped them into a post to fling at you.
Behold: You are now being flinged at.
The general reaction to this was, "FAAAAAALLLLLL!!!!" *insert a dozen vaguely autumnish emojis, heart-eyes and unintelligible gushing*
I've played around with the whole "ink and watercolor" thing before, but I've finally decided that I'm in love and it's the man I want to spend the rest of my life with. So… so airy! So whimsical! So lovely! All the things I would never in a million years associate with myself, the self-proclaimed Queen of Darkness!
*as the Queen of Darkness proceeds to gush unintelligibly*
I wanted to make a card for my manager but didn't know what to paint. So she ended up getting a pizza.
She seemed happy, so I count it as a win.
So. Many. Straight. Lines. So. Many. White. Dots.
I made the critical error of showing this to my nerd sister and nerd friend at the same time, and needless to say, I've never been more worried about my impending death than in that moment.
A smattering of random people as requested by other random people. To the person who wanted me to do a self-portrait…
Why. Just why.
(You know who you are.)
Though frankly, it's no weirder than Trump.
#FacialHairGoals
This ominous looking goat-man is from Star Wars Rebels, and spun the "villain's dumb henchman" trope so completely on its head I didn't know what hit me.
(Anna knew what hit her, at least, considering I whacked her at least three times in quick succession when The Thing happened.)
(Apparently, happy flailing isn't appreciated when you're sitting next to someone.)
Awwwww, my adorable little immortal freaks of nature! I reread the Ashtown Burials in preparation for the 4th book's serial release (*incoherent happy platypus noises*), and Nolan and Arachne decided to inhabit my sketchbook. Let's all marvel in fear and wonder at the fact that I drew CURLY HAIR and it ACTUALLY LOOKS DECENT.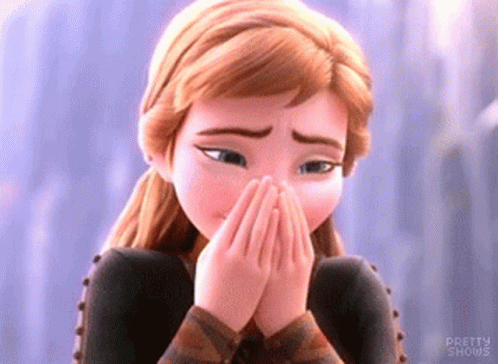 (Though the real reason I'm directing your attention to her hair is to distract you from the grayish blob in her hands. Which was supposed to be a spider. Until I realized I couldn't draw spiders. And was too cowardly to look up reference photos 'cause those things be nasty.)
"Pink is a lovely color!" I cooed as I painted this, vibrating slightly. "All nice things are pink! Like sunsets! And petunias! And infected wounds!"
*family radiates visible concern*
The cliché star pic every art dump needs.
I tried painting a thingy of my friend's unnaturally nice-looking visage, and ended up making her look like a horse.
Another friend's nice-looking visage. Though less horse this time, much to everyone's delight.
Alas, I succumbed to the virulent epidemic sweeping the world of entertainment – namely, anime. In my defense, I was seduced. By a friend. Who shall remain nameless.
(You know who you are.)
I've heard some pretty nasty things about anime content, which is why I don't plan on going much further in the genre, but my friend picked a clean one for us to watch together and, well…
It was surprisingly charming. And sweet. And all those fluffy girl things I try so desperately to avoid.
(*She says condescendingly, despite the fact that she just painted fluffy fan-art for the thing she liked more than she's willing to admit.)
I wanted to be trendy like all the trendy fan-artists who put trendy quotes in their fan-art, but the only thing that came to mind was Frodo belting out fifteen syllables of Gandalf's two-syllable name when the balrog did him in.
Trendiness is not in my future.
BEHOLD. THE PRIDE AND JOY OF MY LIFE. THE 'H' IN MY HAPPINESS. THE JOY IN MY EYES. THE LIGHT OF MY LIFE.
Was there any particular reason I defaced my ceiling-fan, other than the ability to crow about releasing one's inner galaxy and channeling the artist vibes and succumbing to vaguely aesthetic graffiti?
—
Aaaaand guess what! As of next week, I'll be accepting art commissions! There be a whole long post explaining the details and such, so stay tuned. This has been in the works for so long and my stomach's getting a little floppy knowing I'm finally doing it.
Secondly! Giveaway winners!
*drumroll ensues, and confetti, and all that*
Zhe grand winner of painting and book is…
Julia @Lit Aflame! (There were about seven Julias who entered and LEMME TELL YA, it was hard keeping you all straight.) Hooray for you! I shall contact you sometime this evening with details.
As for the honorable mentions for whom I will paint a small watercolor of their choice… Millie Florence and Elisha Starquill! I will also contact you girls later this evening with details.
And honestly, thanks so much to everyone who participated in the scavenger hunt a couple weeks ago. You guys are great, and I wish I could do more to express my gratitude.
So anyway, it's been real, folks. See you next week.
~Sarah