Well folks, today is special. Today, on the 19th of 2019, I turn—
18.
I know. I was disappointed about that too.
Two years ago, I wrote a post commemorating my 16th birthday. The majority of it was spent rambling about the responsibilities of growing up, how frightening it was to be the age of Katniss Everdeen, and the seriousness of being so close to adulthood. I thought I'd reached a peak moment in my maturity that no amount of added years or experience could possibly top.
A friend told me, "Just wait until you turn 18. It gets worse."
I didn't believe her.
As the youngest child in my family, I've spent my life watching my older siblings grow up – observing, from the distance of years between us, as they learned how to drive or got their first job or were finally allowed to go to the grocery store by themselves. (A pinnacle achievement, let me tell ya.)
Every once in a while, they'd mention the fact that one day, I'd be doing those things too, and I would… well…
ME? Grow up? How dare they. I was beyond such a petty and insignificant detour in the human experience. I was ageless. An old soul forced into the immature body of a chubby-faced nerd. A fortress of precocious intellect. A bastion of wisdom beyond my years.
Me? GROW UP?
Honey, I already had.
I'd always lived in an ageless sort of bubble. My two older siblings are vibrant, explosive personalities who careen through life with as much vigor as (though fortunately more manners than) the Thirteen Dwarves. But I'm the Loki to their Thor. They feel with the burning intensity of a volcano, quick to explode and quick to cool. I, on the other hand, observe from the quietness of my own mind, filtering every thought and emotion through the cold eyes of logic.
They grew up with a burst of fireworks. My transition was much more… subtle. Thus, I'd somehow formulated the opinion that because I was more low-key than them, I was more prepared for life than them.
(Hint: I wasn't.)
(Did I ever tell you that I'm as humble as I am prepared for the world?)
(It's true.)
And THAT, my friends, is when the Lord decided to drop 2019 on me.
I don't know why this year in particular put me in such a flutter. Maybe the realization that I'd no longer be a minor, but a legal adult. Maybe the knowledge that I could technically adopt a child. Maybe the fact that my library's summer reading program wouldn't let me be in the category for teenagers and instead stuck me in the adult section.
(I was thoroughly disgruntled. The teenagers get way better prizes. Like cookies.)
Whatever the case, it finally hit me: The knowledge of growing up — the thing I spent so many years viewing as a far-off process that couldn't touch me — was finally happening.
And I was like…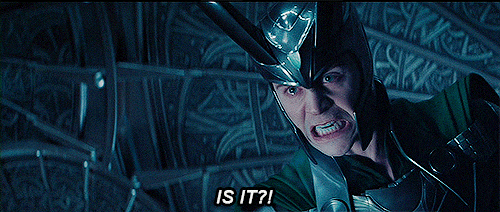 Because… because…
I AM NOT PREPARED FOR THIS.
"You must feel like you're on top of the world," someone recently said. "Balanced on the cusp of your life and raring to see what the future has in store for you."
At the time, I smiled and laughed. But I wanted to tell him that I felt like I was standing at the bottom of a mountain, staring at the peaks so far above and wondering how on earth I'd reach them. There is so much I don't know — about the world, about myself, about the God I serve — and now, more than ever was I painfully aware of my ignorance.
But when I looked around, I saw the world lauding adulthood as some sacrosanct occurrence teenagers should be falling over themselves to get to faster. Because… because…
FREEDOM!
INDEPENDENCE! OPPORTUNITY! NO PARENTS! THE COLLEGE EXPERIENCE! FUN! A FUTURE! ROMANCE! TAXES! MORE FUN! COLLEGE DEBT! EVEN MORE FUN! MICROWAVABLE KRAFT MACARONI! DEPRESSION! CAR REPAIRS! OVERDUE RENT! BORING JOB! BAD RELATIONSHIPS! POOR CHOICES!
And did I mention FREEDOM?!?!
Yeah, I'm not falling into that trap.
And yet, at the same time, I see the truth in their ideology. Sure, their concept of "freedom" and "fun" might be downright faulty, but they're not wrong when they talk about the separation of child and parent. Where I was once Biblically compelled to follow my parents' choices (Ephesians 6:1), I'm now faced with the vast responsibility of my own convictions. Hiding behind their beliefs is no longer an option.
Do I still respect — and NEED — their influence in my life? Absolutely. But at the end of the day, God will hold me responsible for what I believe.
Maybe… maybe that's the terrifying part. Maybe that's the thing keeping me up at night, the thing plaguing my life this year:
Because I don't know what I believe.
When arrogance is stripped away and I'm being completely honest with myself, I know in the darkest corners of my soul that if I were to face the real world, I wouldn't be able to give a proper defense for why I live the way I do.
"But JESUS!" I say. "But GOD! See what He's done in my life! See how He loves me!"
Compelling reasons, I'll give you that, and 100% true. But strip away the personal experiences, and what do I have? Why do I believe in the inerrancy of the Bible? Why do I believe homosexuality is wrong? Why do I believe prayer is important, or selflessness, or a set moral code?
Because of my parents?
That's not good enough.
I want to hold onto my convictions because I know they're true. I want to burn with the passion that only comes when I've made something my own. I want to scour the Bible until know; not because I was told, but because, with the Lord's help, I discovered.
I want to "abound still more and more in knowledge and all discernment," (Philippians 1:9) so when I'm faced with the world and the dark temptations Satan has in store, I won't be led astray. I'll know what is right and what is truth.
 As you therefore have received Christ Jesus the Lord, so walk in Him,
rooted and built up in Him and established in the faith, as you have been taught, abounding in it with thanksgiving. (Colossians 2:6-7)
So today, the struggle finally becomes real.
Today, I'm a legal adult.
And it's not like anything's changed — not really. I am the same person today that I was yesterday. The thoughts and feelings and dreams and fears that churned inside my head as a 17-year-old still churn — some stronger, some lesser — as before. But perhaps the difference is that this year, more than ever, I want to grow in my faith and knowledge as a Child of God.
Whether you're 14, or 16, or 18, or 20, I hope you do the same. There's a big world out there that we don't have to face yet. But when we do, we need to be ready.
But sanctify the Lord God in your hearts, and always be ready to give a defense to everyone who asks you a reason for the hope that is in you, with meekness and fear; (1 Peter 3:15)

Also, look at this notebook a friend gave me for my birthday:
LLAMAS.
I REPEAT: LLAMAS.
*dies*
Yes, I'm tacky. I don't even care.
~Sarah